Junior Golf Program
Welcome to the Plymouth Country Club Junior Golf Program! The Professional Golf Staff continues to develop an organized curriculum that encourages athletic development and fun. We are excited to promote a unique classification system that helps group junior golfers according to skill level and age. The core of our program continues to be our weekly Junior Golf Clinics available to children 6 years of age and older regardless of skill level. However, we encourage each junior golfer to test their skills to be placed in the proper classification group.
The goal of the PCC Junior Golf Program is to create a fun and competitive atmosphere while giving the children an opportunity to enhance their skills on and off the golf course. Topics covered will include practice range and golf course etiquette, rules of golf, fundamentals of the golf swing, as well as the five swings of golf (putt, chip, pitch, full swing iron, and full swing wood).
In 2020, we will provide friendly competition with an Interclub League and the Junior Golf Team Program. As always, our knowledgeable Junior Golf Coaches will be conducting clinics, camps, and private individual / group lessons for junior golfers of all ages and skill levels.
Download our Junior Golf Handbook linked below for more information.
Junior Golf Camps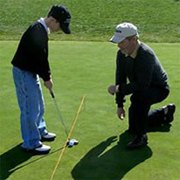 The 2020 junior camps will take place throughout the months of June, July and August here at Plymouth Country Club. Our Goal is to increase interaction between our growing junior membership, and introduce them to the game in a light and fun instructional environment. This program will act as a stimulant for new friendships and help to grow a long term interest in golf for all of Plymouth's junior members.

Program Overview
The 2020 Plymouth Country Club Junior Camps are open to all junior members age 6 and older. This program is designed to teach these children basic fundamentals, rules and etiquette of the game.
Clinics will be held 9:00 a.m. - 12:00 p.m. either Monday - Wednesday or Tuesday- Thursday, on the dates listed in the Junior Golf Handbook. Please arrive 5 to 10 minutes early for registration.
The program is open to all Plymouth C.C. junior members who fall into the correct age category, and members may sponsor guests for the program.
All juniors are expected to act with the honor and integrity that the game deserves. The professional staff will ensure that players learn golf etiquette, to take care of the golf course, and to play within the rules of golf.